Textiles Are A Universal Language! Textiles Cross Barriers! Textiles Keep Tradition Alive!


This fall I have an opportunity to return to India, where I will be participating in a 2 month residency -
D.I.S.C. the Art Textile Program "LINK. The never ending thread"
. The trip will take place October and November of 2017 in the state of Odisha. The participants will include both international and Indian textile artists.
In the state of Odisha thousands of weavers inhabit remote villages living with age old traditions, creating beautiful textiles in cotton and silk. Each region has a distinct style, most well known are the ikat fabrics produced for saris, bed covers and table linens.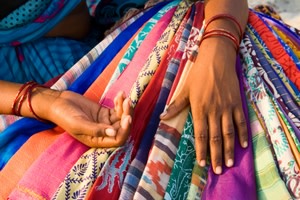 During this textile program we will travel together to rural villages meeting the master artisans who produce the backbone of traditional Odian art – textiles. This journey is about art, people, how art connects us, it is about experiencing the joy of simple living and about stepping out of our comfort zone. It is about expressing ideas through textile techniques, materials and concepts. It is all about sharing and collaboration!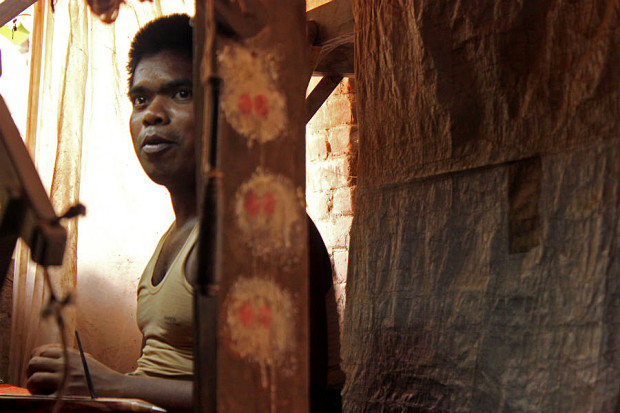 "During the introductory journey to the traditional Odian textile artists will visit five places known for the traditional textile. Artists will stay three – four days at each place to gain more knowledge and understanding about the particular form of textile, and meet the masters. Also artists will see the life cycle of textile. Not only this, they may enjoy the simple way of living in rural Odisha, to enjoy the life style of the textile masters and share some time together. After 25 days of textile journey artists will move to the base camp of the residency where they will work on their concepts for five days. When the concepts will be ready and finalized artists could start working on the particular bodies of art work. At the very end of the program the exhibition of the creative collaboration will be organized at Bhubaneswar. " (D.I.S.C. The Art)


I have also been invited return to the
Aranya Natural Dye Unit
in Munnar Kerala (Southern India) once again. Here I will have not only the opportunity to say hello and see how everyone is doing - to hear their laughter and give them big hugs, but also to share with them new ideas, concepts and techniques!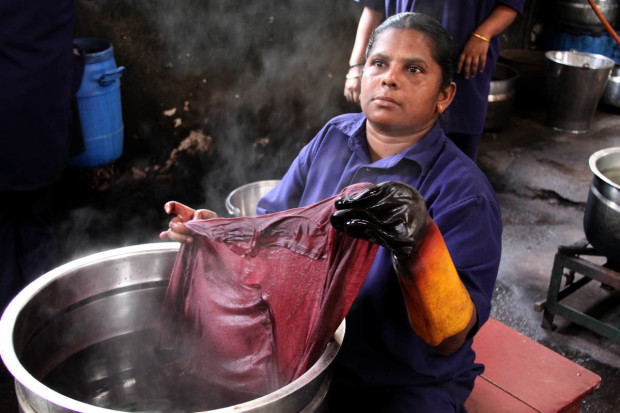 To return to India to share and learn has long been a dream of mine and you can help to make it happen.


I am looking to raise $7000.00 to cover the residency expenses and airfare. A portion of the money will cover my visa, travel insurance, travel doctor and a supply of Malaria medicine. The money will also cover my expenses for my extra week in Munnar where I will be volunteering at Aranya.


I have produced three photo books celebrating the people I have worked with (Stories of Hope - Mexico, India & Rwanda, Stories of Hope - Oaxaca, Weavers of Southern Mexico and the third, Stories of Hope - India) . As part of my residency I will produce a fourth book documenting the amazing people I will be meeting and working with.

This book celebrating creative positivity will be one of the perks!


Over the past several years I have been able to travel and teach in so many parts of the world, India, Rwanda, Mexico, Turkmenistan, Kazakhstan, in Italy - with middle-schoolers on a US Military base whose parents were stationed in Afghanistan and with NYC 6th graders through the Silk Road Connect Project. I look forward to continuing this tradition of sharing, learning and teaching. Many of these projects happened because of generous people like you!


If you cannot make a contribution but you really want to help, you can share this project on Facebook and Twitter! You can also tell your friends and family how they can be part of this rewarding experience by inviting them to visit the project on
www.madderlane.com
Thank you very much!


Together we can make a difference!

Stories of Hope is a sponsored project of Fractured Atlas, a non-profit arts service organization. Contributions for the charitable purposes of Stories of Hope must be made payable to "Fractured Atlas" only and are tax-deductible to the extent permitted by law.